Motorsport 4the Masses Event 1 (Finally!)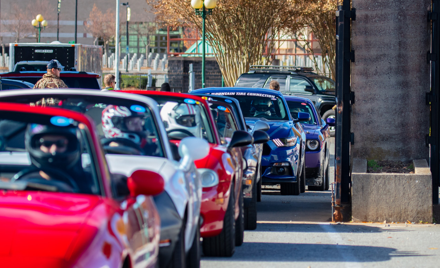 Motorsport 4the Masses
Saturday, June 6, 2020
Winston Salem Fairgrounds (SCDE)
,
Winston Salem

,

NC
Finally, it appears they are going to allow Motorsports!  Unless the governor pulls the plug, we will be racing Saturday the 6th of June at the Dixie Classic Fairgrounds in Winston Salem.

Our SCDE event will be broken up into 2 sessions; Morning from 8AM to 1PM and Afternoon from 1PM to 6PM.

Either session will provide you with 40 minutes of run time. *

All day pass avails you to 80 minutes of run time. *
Sign up early and save some $$$!

Choose an AM or PM session with the Early Bird special for only $85 until Friday the 24th.

After the 24th, the price rises to $95.

Glutton for forearm punishment? Sign up for the whole day (80 minutes of track time) for $160

For questions about SCDE in general, go HERE

* Track time may be affected by mechanical issues on track or weather.  Track time is not guaranteed but we will do all we can to make sure everybody gets the amount they pay for.